Ahh, the joys of being able to shower again. The vanities, and all of the fixtures went in on Saturday. We also got most of the flooring down, except for the section where the boards need to be a little longer after we remove part of the wall.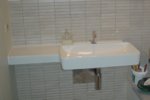 Man, the nail gun was cool. It actually uses an explosion to force the punch forward, which pushes the nail to the desired depth. The size of the nails is small - you almost don't notice them.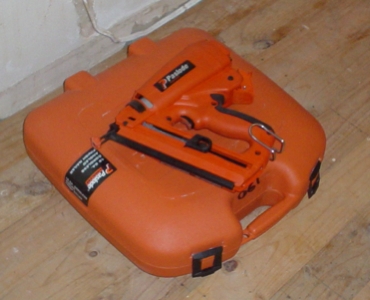 The first gun we got from Bunnings was broken - it didn't reset the punch far enough back, so the next nail couldn't be primed, ready to fire. After a few hours, we got a replacement, and a $20 voucher. And our money back, so we basically got paid to use the nail gun.